Like our Vuers, every Vue is unique! Read the specific instructions for every Vue, take the requested photos of the property, answer survey questions, and click submit. Our team will review your completed Vue within 24 hours or less on average and credit your iVueit Wallet!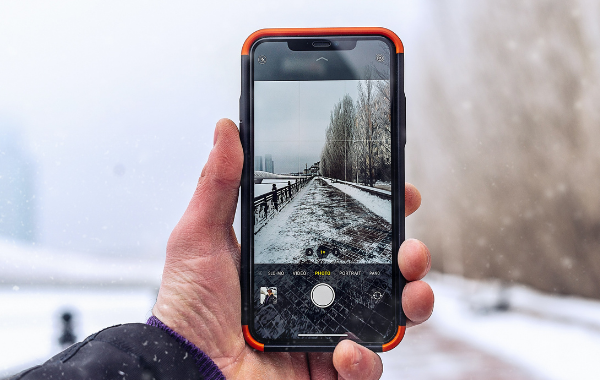 Completing a Vue is Simple
1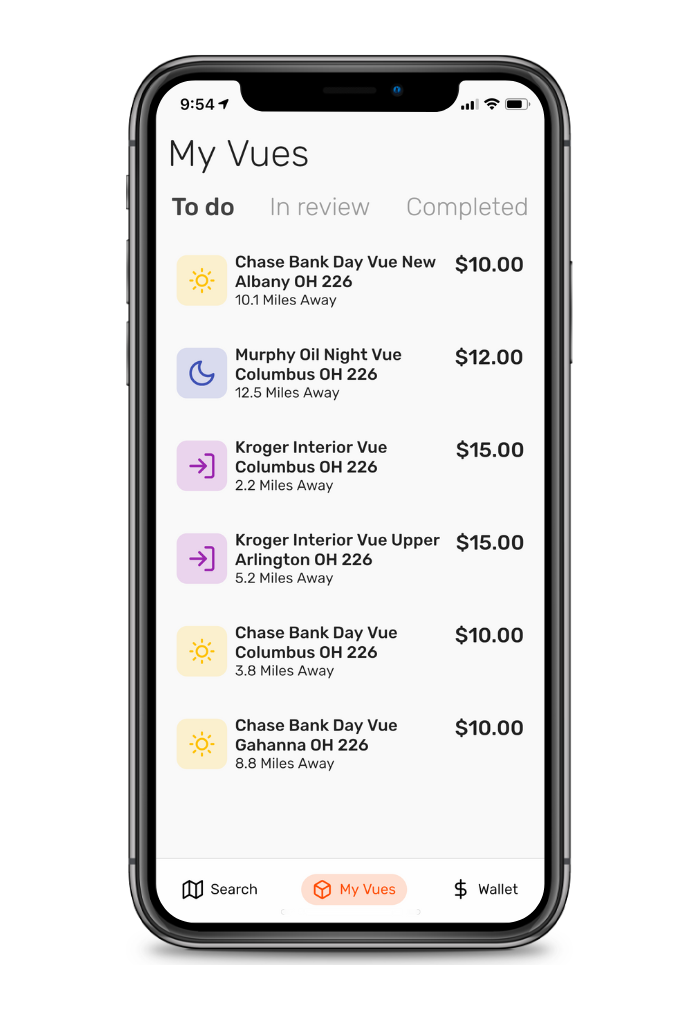 With iVueit, you get paid real money every time you successfully complete a Vue. 
Claim and complete Vues when it is convenient for you, we have daytime and nighttime Vues.
All you need is a smartphone
This is the only equipment you will need! Download the iVueit app and start claiming Vues near you.
Your iVueit Wallet is credited every time your Vues are approved. Simply select withdraw in the wallet and funds are transferred to your PayPal account within 24 hours.

iVueit will notify you when a Vue becomes available nearby. Read the instructions and claim the Vue if you wish to complete it.

Travel to the site address in the app, take the photos requested, complete the survey and click submit.

Your Vuer Wallet will be credited for all completed Vues. Simply select withdraw at any time and your request will be paid via PayPal within 24 hours.
Keep your location services activated on your device to receive notifications for Vues near you. Activate Commuter Mode to be notified of Vues while on the go.
Maintain a Vuer rating greater than 80% to be placed in the Preferred Vuer Network where you can claim more Vues and receive early notifications when new Vues are posted.
Vues typically pay between $7-$50 depending on the complexity of the Vue. Funds are added to your iVueit Wallet and you can select to withdraw at any time. All Vues are paid via PayPal.